This is a Sponsored post written by me on behalf of Coastal.com for SocialSpark. All opinions are 100% mine.
When my 2nd son was 3 years old, I found out that he needed glasses.  I was very surprised as I have always had perfect vision and I mean come on, he was only 3!  But one of his eyes turned in and his pediatrician noticed it and sent us on to a opthamologist where he was diagnosed and treated.  
So glasses it was, and glasses it still is...6 years later! 
Luckily my boy has been a champ at this and is just used to it and never really complains about it.  He even had to wear an eye patch for awhile to help his bad eye!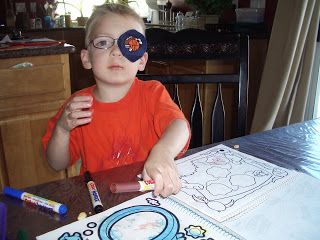 Well as I am sure you can guess, glasses with a little child get lost, broken and mangled quite often over time!  I have used coastal.com to order replacement glasses and it is VERY convenient!  They deliver right to your door and they have thousands of options and you can save up 70% off from a traditional store!  They offer free shipping, 366 day returns, so many different varieties, and it is super easy to log onto your computer and order instead of hauling everyone down to the eyeglass store!  Go check out their eyeglasses or contact lenses and see for your self!
My son picked out  both of these glasses for his wish list!  He's such a stud!!