I like workbooks for my kids.
They are great for quiet places...
or even just at home during quiet time.
But with 5 kids I could fork out a LOT of money on workbooks
the way my kids go through them.
into a neverending book of fun...
I just found a 3 ring binder
started ripping the pages out of my new workbook
and stuck them in sheet protectors
Now we can use it again and again and again...
Just grab a dry erase marker
(ours has an eraser on top which makes it nice)
pass it along to the next kid waiting!
Linked to: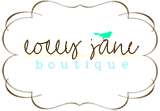 ">