This is a Sponsored post written by me on behalf of Revlon for SocialSpark. All opinions are 100% mine.
Do you feel like your make-up routine is stuck in a rut? 
I know for me I don't deviate from my normal routine.  I stick with what I know.  And when it comes to RISKS with make-up...forget about it.  I am not one to make a bold statement when it comes to make-up. 
But this year I have been making some changes.  Maybe it has something to do with turning 30.  I felt it was time to really become the best me.  So I have been making small changes throughout the year trying to better myself in many different aspects of my life.
So when I heard about REVLONS EXPRESSION EXPERIMENT on facebook I knew it was something I wanted to try.  I of course didn't want to do this alone so I made Liesl do it with me. 
Revlon offers 4 different make-up challenges.  We decided that we might as well GO BIG OR GO HOME, so we decided to try all four challenges. 
The 4 Revlon challenges include:Revlon Expression Experiment
---Red Lipstick Challenge
---Perfect Canvas Challenge
---Bright Eyes Challenge
---Daring Nail Challenge
RED LIPSTICK CHALLENGE:lipstick
Now I think it is safe to say that most of us struggle with this challenge.  Being a blond has made me steer clear of red lipstick my whole life.  For some reason I just felt that only brunettes could pull off red lipstick.  And if I am being really honest with myself and you, I don't really wear lipstick period.  Occasionally I will put some on but it is a nice neutral color that looks like I am not wearing any (kind of defeats the purpose of lipstick right;)
Well Liesl and I just giggled when we put it on.  We used Revlons 740 Certainly Red.  It is definitely a shock when you first put it on.  But the longer we had it on, the more we grew to like it.  One thing I liked especially about it was it didn't get on our teeth like I expected.  In fact I never got red on my teeth.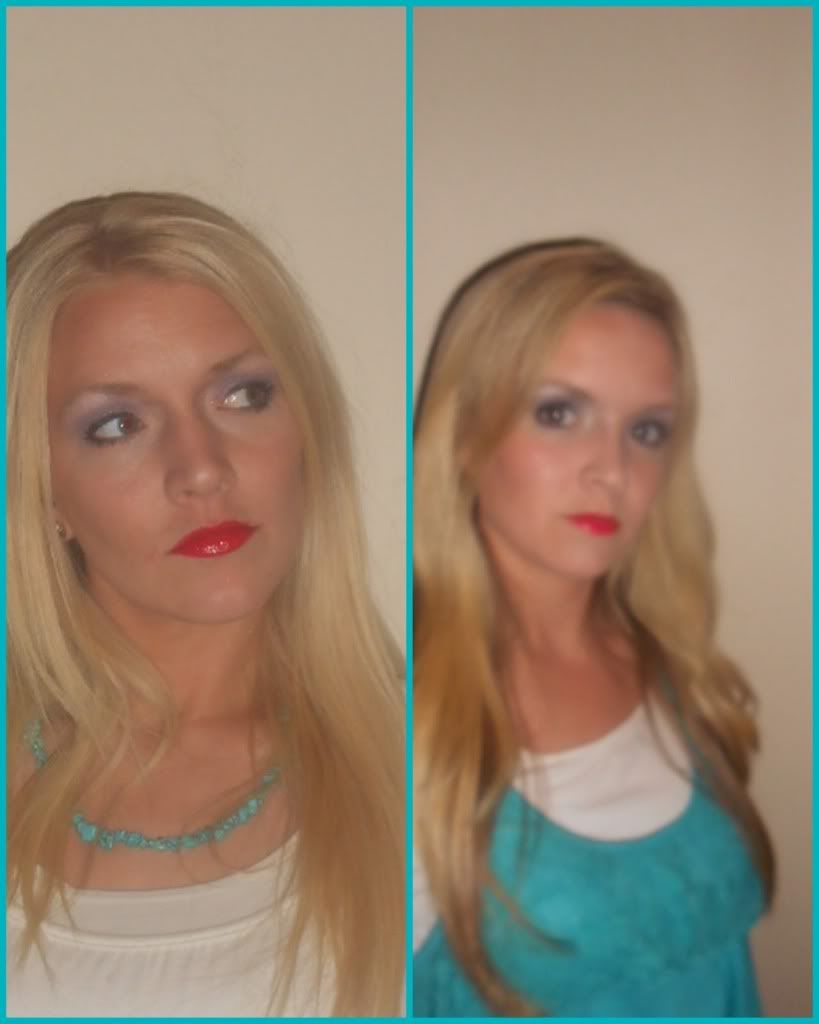 For some reason just wearing red lipstick made us feel sassier:)
PERFECT CANVAS CHALLENGE
We just loved the name of this challege.  Who doesn't want their face to be a perfect canvas?  We used Revlons Photoready Perfecting Primer on our face and Eye Primer+Brightner on our eyes.  Just like with painting, primer makes things look smoother and cleaner.  The same goes for make-up.  I don't wear foundation every day but I do wear it a few times a week.  But I can't believe what a difference the primer made to our faces.  Our skin actually looked 'perfect'.  In fact as we were taking pictures of ourselves we couldn't get over how great our skin looked.  In fact our skin looked like it had been photoshopped:)makeup primer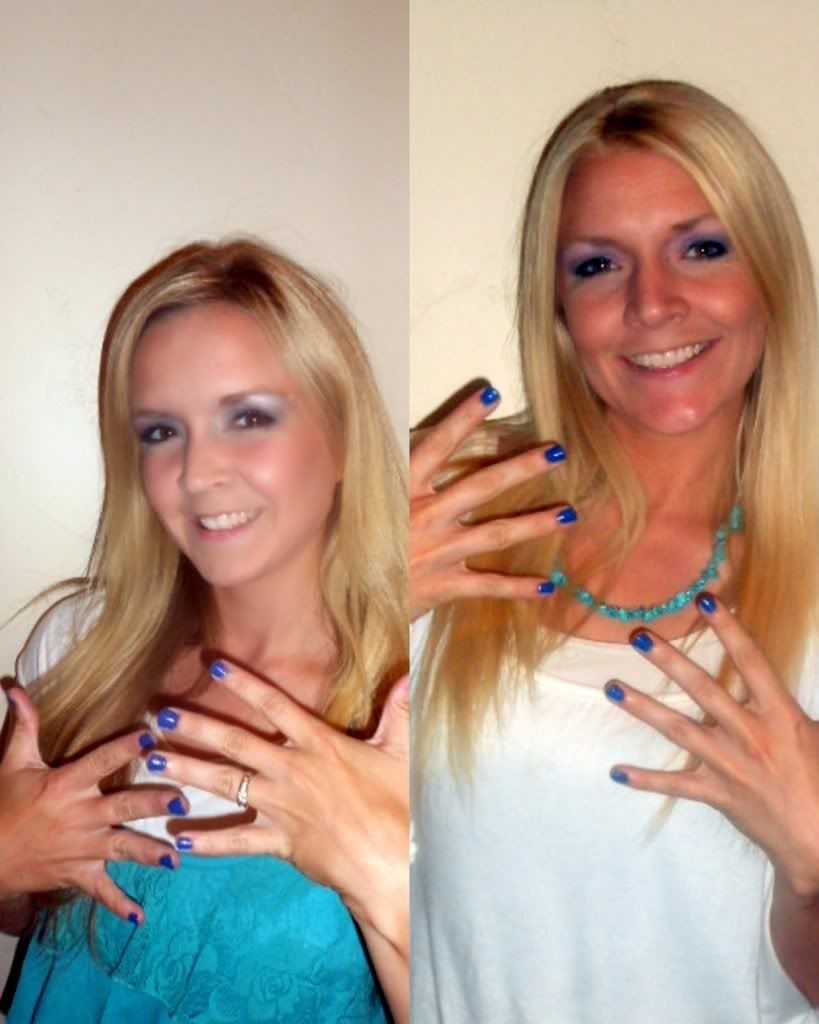 eye shadowBRIGHT EYES CHALLENGE
Growing up I always hated my brown eyes.  I was the only kid out of 9 who got those pesky brown eyes.  Most of my siblings got the beautiful blue eyes.  And I thought you could only be beautiful if you had blond hair and blue eyes.  Blond hair and brown eyes just wasn't as pretty to me.  Thankfully my mother kept reminding me that being a blond with brown eyes was unique.  Eventually I grew to love my brown eyes and I usually base all my makeup decisions off of those brown eyes.  So neutrals are my thing, especially when it comes to my eye shadow.  But going along with the challenge I decided to use Revlons 540 Inspired eye shadow while Liesl used 530 Seductive eye shadow.  The great thing about the eye shadows in the back where they show you where to put each color on your eyelid.  If your like me you never know where to put each color and I can never achieve that cute 'smokey eye' look.  But with the great chart we were both able to achieve the right look.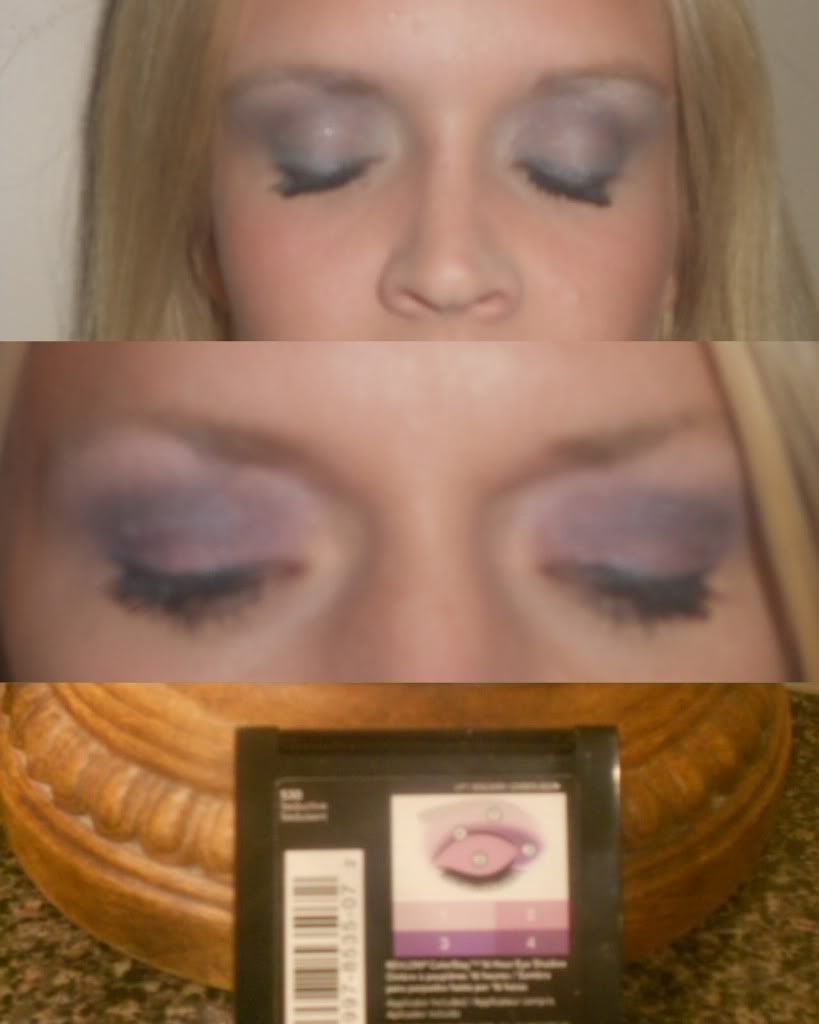 DARING NAIL CHALLENGE
The last challenge was really fun for us.  I have noticed lots of fun colors on nails.  We both chose to use Revlons 180 INDIGO NIGHT.  The minute I put it on I fell in love.  It was the most beautiful blue I have ever seen.  And seeing it next to my turquoise shirt and Liesl's turquoise necklace made it even cuter.  Even my little 1 year old wanted in on the action and got her little toes painted too.  And we combined our nail polish with Revlons Longwear Nail Enamel base coat first and finished it off with the top coat finish.  Adding the base and top coat made the polish last so much longer.  I was worried that wearing dark polish would be a hassel to keep up but so far after 1 week it still looks great. nail polish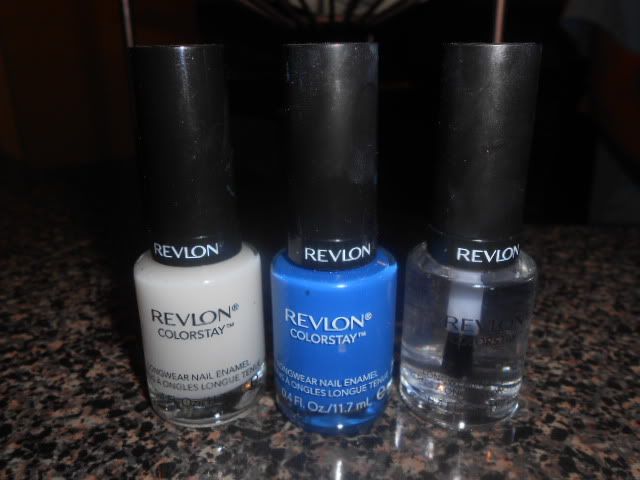 So if you are feeling like you are in a make up slump head over to Revlons facebook page and take their Challenge.  Or head over to Revlon.com for more about their fun challenge. 
Its time girls to be RISK TAKERS.  Be BOLD and make a STATEMENT.  We would love to see pictures from your challenges, especially the red lips:)