School doesn't even get out here until next week
And of course as the mom you need to be prepared for the all too familiar phrase
So let's get you started with some ideas
a fun little way to keep track!
Subway art is HUGE right now and we love it too!
We saw this idea
and made our own version for you.
Tenille whipped up this little beauty for you all to enjoy for FREE!
It comes in 6 different title colors (aqua-blue-green-orange-red-black)
***The above pictures are the fixed versions. We realized after printing that we had many mistakes. They have now been fixed so hopscotch is spelled correctly, the border is further in so the frame doesn't cut if off and talent show isn't written twice. So when you print they will look like the versions above, not the one in the frame.
Now all you need to do is download it,
print it out at your favorite printer
(I use Costco...make sure you choose lustre print option AND turn auto correct OFF)
and pop it into an 11x14 frame of your choice.
Then here's the fun part...
Use a dry erase marker to cross off what you have done.
Make a squiggle line through it
*Oh and use a dry erase marker that is not almost dried out like mine! =)
And the kiddos should have fun just trying to find the item to cross off.
Enjoy your FREE printable
***Remember these are all 11X14 in size
***And throughout the summer we will be showcasing some of these ideas and how to do them.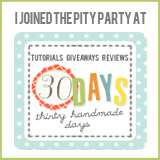 And
StinkyBoys
Sweet C's Designs